Professional Services Scheduling Software
When you work in professional services, all of your attention should be on the task at hand.
Those in the medical profession, be it a chiropractor, a dentist or another professional service provide important and valuable services to clients. But administrative tasks and processes, such as booking and managing appointments, can eat into some of that valuable client time.
Using professional services scheduling software provides an effective solution to help those in professional services manage appointments easily. But finding the right solution for your practice, isn't always simple. You need to make sure the software you choose is tailored to your needs, with features you can adapt for your practice.
With Smoothbook, you can run an online booking system that not only makes it easy for your clients to make an appointment, but can save you time and energy too.
Learn more about how Smoothbook can transform your business with a booking app designed to meet your needs.
A Time-Saving Solution That Works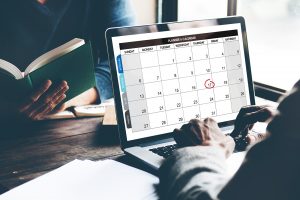 A busy practice could receive hundreds of calls a day to book, change, or cancel appointments. It's a full-time job for someone, but a busy practice can't afford to have someone glued to the phone all day.
With Smoothbook, you can benefit from an online booking system that will save you time and money. With a more flexible solution for booking appointments, clients can access the booking system through your website, find an available appointment and make a booking. They can then manage their booking through their personal account, limiting the need to contact the practice directly.
If your phone lines are tied up, or you're too busy fulfilling appointments to book them, you could be missing out on crucial business. Online appointment scheduling software provides a convenient way for your clients to book their appointment, allowing you to put your time to better use.
Smoothbook is flexible and designed to meet your needs. You can feature it on your website, helping your clients learn exactly where to go to make an appointment.
An Easy-To-Use Online Booking System That's Designed With You In Mind
Smoothbook is designed to meet the needs of modern businesses looking for smart appointment scheduling software.
An easy-to-use booking system is important for both you and your clients. You need a system that will help you manage your bookings easily, allowing you to see your appointments at a glance and set your working hours according to your availability.
Meanwhile, your clients need to benefit from a system that allows them to make their appointment quickly and easily. Being able to register their details can save time, while booking multiple appointments can also help with their personal schedules. Booking confirmations are sent directly to the client, helping them keep track of all of their appointments.
With Smoothbook, a schedule is generated that can easily help you with your business planning. With all of your appointments listed, you can create staffing schedules and more to automate processes and free up your time.
Making Appointments Accessible To Clients
The world moves a lot faster than it used to, making it easy to put off the little things. Clients are used to being able to book services online, and providing this service can help you keep up with your competition to provide the services your clients want.
With Smoothbook, you give your clients the control over their appointments. They can check your availability, look further ahead and even secure some last-minute bookings – all through the app. Smoothbook is used across many industries, and professional services booking software can help your business experience the same great benefits.
When a client makes an appointment, they'll get reminders to help them stick to their slot. This automation limits the need for confirming appointments over the phone – this can all be done through the app and subsequent communications.
For busy clients on the move, booking through appointment scheduling software is the perfect solution to help them take charge of their health needs.
Limit No-Shows And Keep Your Bookings Full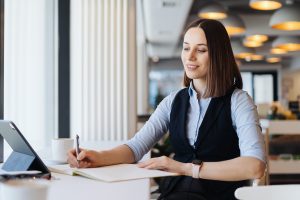 Smoothbook provides a number of solutions to help you limit no-shows so that you can maximize your bookings.
As mentioned above, appointment reminders can help clients confirm, decline or amend a booking easily, freeing up the space for someone else to take the appointment if they can no longer make it. The system will also keep you up to date about confirmations and no-shows so that you can plan your day accordingly.
If you want your clients to pay a deposit for their booking, this is also made possible through Smoothbook. By taking a prepayment, you could limit the number of no-shows or last-minute cancellations, helping you recover some of your costs that would otherwise be lost.
With systems updating in real-time, your clients will be able to see the latest appointments whenever they log in, keeping your bookings full and your practice busy.
Affordable, Reliable System
One of the reasons our users love Smoothbook is because it's an affordable, reliable system.
Our pricing model means you know exactly what you're paying, thanks to clear terms. For a small monthly fee, you can access all of Smoothbook's features, or you can choose to pay advertising costs or transaction fees on your booking. With such low pricing, Smoothbook is accessible to professional services of all sizes, allowing you to access the best services for you and your clients.
Market Your Services To Attract New Clients
Smoothbook is more than just a booking platform – it can also be used to market your services. Add customers to Mailchimp newsletters automatically and keep them informed of your social channels to help encourage further engagement with your business.
If you're looking for an easy-to-use scheduling solution for professional services, Smoothbook is here to deliver. With the latest features and data that's easy to access, Smoothbook could be the solution you need to transform your business.
Get started with Smoothbook to see what it can do for your business.