Fitness Class Booking Software
Fitness Class Booking Software
The result of collaboration between small business owners, investors, and an experienced web developer, Smoothbook brings fitness class booking software into the 21st century. Dismayed at the existing methods of online booking, something new was needed and Smoothbook is the answer.
At Smoothbook we've been working for some years with fitness instructors and gyms to develop fitness class booking and scheduling software specifically suited to their needs – whether they're an individual instructor or larger gym/studio.
If you've been researching online booking systems for fitness studios, you have probably found that they fall into two categories: very expensive and/or lacking the specific features that you, as a fitness instructor, require. This is the space in the market that Smoothbook aims to fill: an online gym booking system that is designed specifically for fitness classes – i.e. not some generic booking system aimed at everyone – and not outrageously expensive.
We value your time! Please give us two minutes to explain why Smoothbook can meet your specific needs for a fitness booking app: some of which you may have heard, others you may not.
Through one vision and one goal; to be the leading provider of online booking systems, our "less is more" philosophy has been developed around an ease-of-use system with advanced features and options to meet the requirements of all of our customers.
The advanced features of Smoothbook for fitness classes include:
Multiple bookings
Payment options
Gift certificates
Multiple users
Schedule management
Waitlists
Digital Marketing
All of these options are combined into one, easy-to-use booking system. It also caters to any type of fitness class, which makes it extremely easy to use for you, your clients and your instructors.
Unlike other booking systems, Smoothbook also allows you to receive multiple bookings with complete payment solutions. It also offers multiple options for your clients as well as multi-user scheduling and management.
Popular waitlists can also be formed for your clients and Smoothbook's intuitive digital marketing solution offers full social media integration as well as email strategies using MailChimp.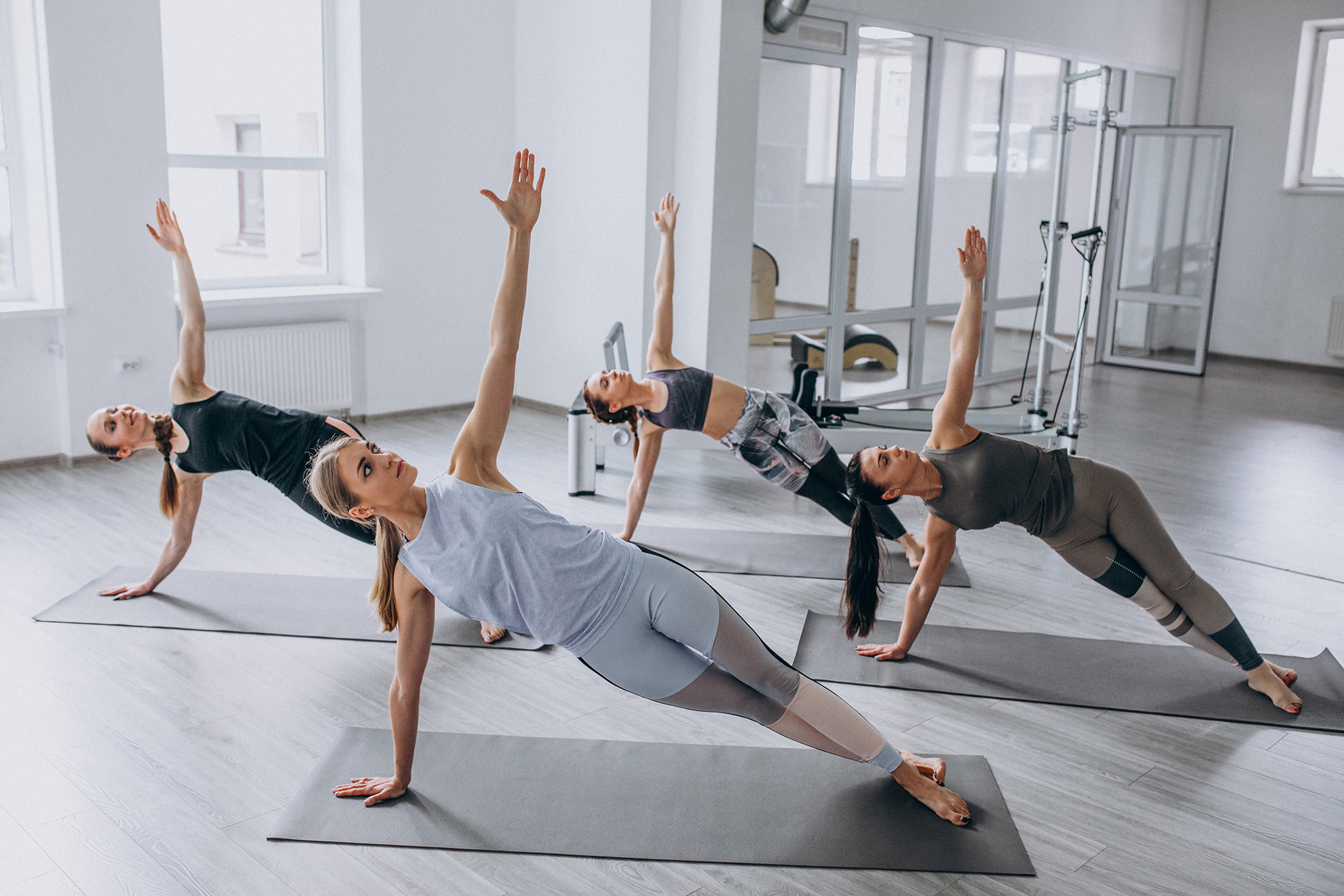 Book More Than One Class at a Time
Not many systems allow your customers to book more than one appointment at one time. Think about it: your customers do not want to book one class, complete booking, pay, receive a confirmation email, etc. and then repeat the process for each of the next three weeks that they want to book your fitness class.
The optimisation of Smoothbook means it is able to handle hundreds of thousands of bookings per month. This is accomplished through an easily accessible online interface which is not only convenient for you, but for your clients, your instructors and your company, as well. It is accessible from anywhere in the world and across multiple sites through a mobile-optimised responsive app or website.
Unlike most online booking systems, Smoothbook facilitates multiple bookings by each one of your clients for a series of classes all at one time! Your clients don't want to search, book, pay and confirm every time they want a class as they would much rather save time by having the option to pay for multiple fitness classes in one go.
Smoothbook's extended booking system allows your clients to book classes for up to six weeks in advance, pay for those classes and receive a confirmation email that contains a booking summary for the classes that they have paid for.
Class Passes, Memberships and Taster Classes
A key feature of Smoothbook's gym class scheduling software is its ability to offer multiple payment solutions that can expand and enhance your marketing strategy, including:
Taster classes
Memberships
Multi-class discounts
In addition to being convenient for your customers, the ability to offer multiple payment options to your customers gives you an expanded opportunity for business and marketing by offering introductory classes at lower rates or bulk discounts to your students.
Should a client be satisfied with your class then Smoothbook facilitates recurring payments for specific classes rather than making it necessary for your client to navigate through every class you have to offer in order to find the one they like. Blanket passes not only force clients into paying for something that they don't want or need, but they are an inefficient business model for your classes.
You can also offer memberships to your students on a monthly, tri-monthly or annually recurring payment that allows them access to some or all of your classes or, optionally, awards them class passes with each payment.
Such options give your clients the opportunity to attend your classes on their terms allowing for greater flexibility in both their schedule and that of your instructors. Some clients may not want to be tied down to a class that they feel they may not attend, so offering taster or introductory classes allows you the opportunity to meet the client and for the client to see if it is the right class for them.
Additionally, for clients who feel that membership or a pass might be too much, Smoothbook can apply discounts across multiple classes such as ten for the price of eight, for example. This will satisfy any clients who might only want to attend for a brief period or temporarily while giving you the chance to show them all that your class has to offer; which gives you the potential to gain repeat customers.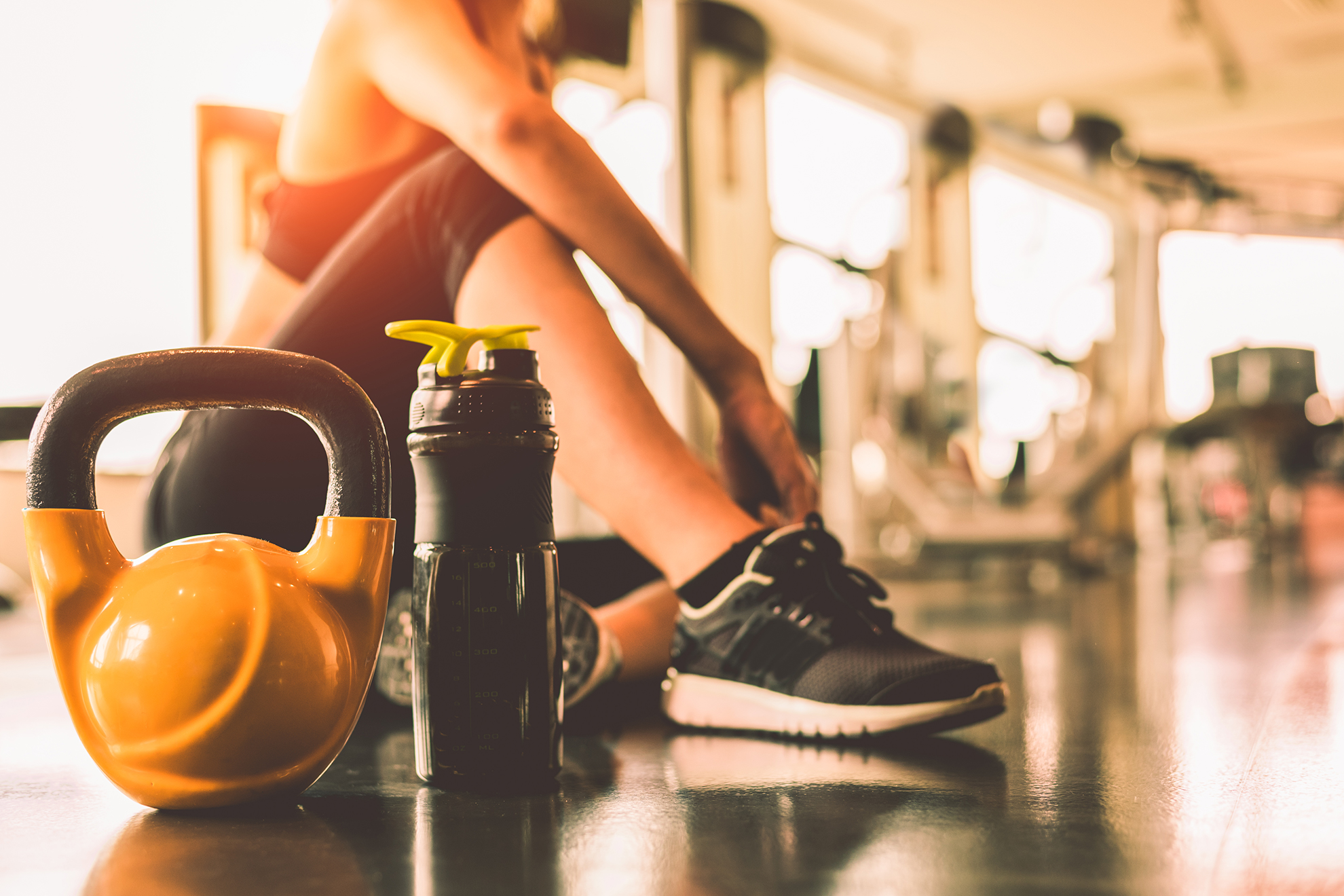 Gift Certificates
The online booking software for fitness classes offers multiple solutions to any client. One popular and common method of introducing new members to your fitness classes is by using novelty payment options, such as gift certificates, which can be purchased in advance and given as a gift. These are excellent for attracting new clients that might use the certificate and then decide to stay as a member or book further classes.
Most large chains offer these kinds of payments since they generally see large sales over holiday periods, which can help to build brand awareness as well as allowing you to attract more customers. Smoothbooks is packaged with a gift certificate feature that allows full paid access to your classes or, alternatively, can provide discount codes.
By paying in advance, a customer can order a gift certificate that grants a recipient access to a specific class or membership option that can be redeemed at your business. While the gift card industry is currently exploding with an expected growth of 8.8% over the next 4 years, around 10% of these go unused, which equates to 100% profit for your business.
Multiple Instructor Scheduling with Different Access Levels
Smoothbook is in use by many independent fitness instructors, but also by large gyms and fitness studios that may have upwards of twenty instructors. You can designate access levels to your instructors so that they can only manage their own schedules and classes. You can create 'agents' – general administrative staff and receptionists who can create and manage appointments that they take over the phone but who have limited access to the rest of the system.
Given that most classes or gyms will employ more than one person, Smoothbook has been designed to allow access to multiple users that might include yourself, instructors, administration employees and management. With data protection protocols and procedures in mind, user access rights and authorities can be assigned so that only the relevant personnel have access to confidential information.
By implementing role-based access control (RBAC), you can rest assured that only users to which you have assigned the necessary access rights can see information that is relevant to them. In addition, access control also allows you to see who has accessed which part of a system at any given time through the use of access logs and log-on activity.
Each Smoothbook user can be assigned a username, password and privilege setting that allows them access only to what they need to know. For example, instructors can log on to their own accounts in order to manage their classes and schedules only. While receptionists can schedule phone bookings for your clients without access to privileged information.
User access management acts as a safeguard from unauthorised access where sensitive or confidential data is a priority. Such data includes personal names, addresses and phone numbers, but where safety is concerned could also include sensitive medical information about your clients such as being epileptic, prone to heart conditions or limited physical ability.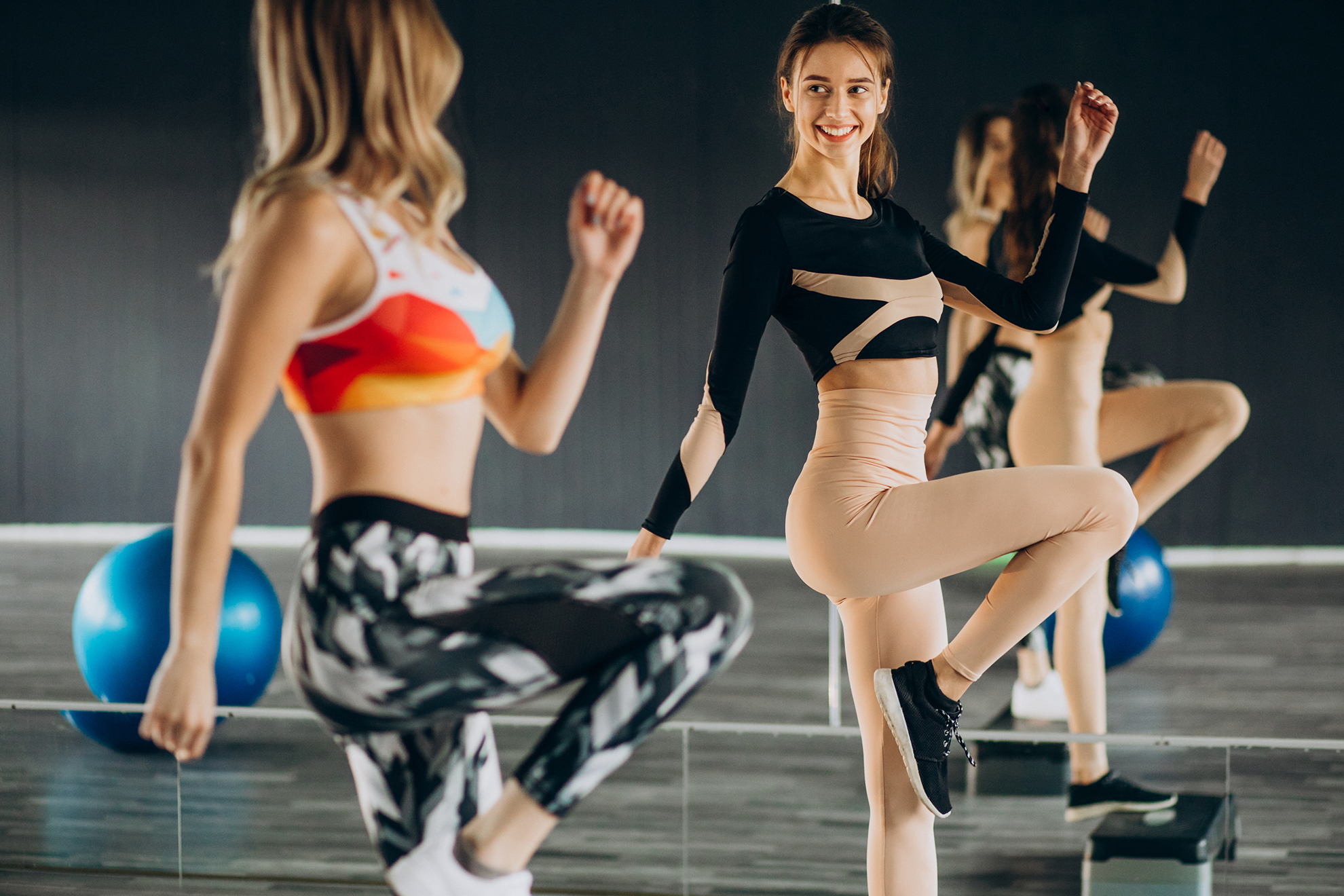 Advanced Fitness Class Scheduling and Management
All booking software is different, each with its own pros and cons, but most of them are limited to basic features that just don't cut it when applied to multiple scheduling uses.
When using booking software, some questions you might have are:
Can I schedule the organisation closed or individual instructors time off?
Can I easily block one class from being booked?
Can I stop students from cancelling their appointments just before the class?
If I have a popular class can I prevent people from booking six months in advance?
With Smoothbook, the answer is a resounding "yes" to all of these questions.
The pride of Smoothbook is its schedule management system that is far superior to other standard systems in use by fitness classes and gyms. Some of the key features of Smoothbook's scheduling include:
Business and instructors availability management
Individual class booking control
Cancellation options
Booking time management
Obviously, your business won't be open every single day of the year and this needs to be reflected in your booking system as does the availability of instructors who are entitled to days off. Smoothbook allows you to insert these dates so that clients cannot schedule classes for them or get confused as to when specific classes are available.
Sometimes it might also be necessary to block a single class from being booked by your clients and classes in your schedule can easily be assigned booking availability. Time limits for these classes can also be applied, such as blocking an overbooked class or from further being booked by clients for up to six months.
One of the main ways in which a business can lose money is with the cancellation of a service. And while customers have the right to do this, it can cost you money if they cancel at the last minute. Smoothbook enables you to prevent customer cancellations for up to 30 minutes before commencement which means you aren't left out of pocket.
Waitlists
Fitness classes are extremely popular these days with more people than ever using gyms and instructors. However, for many people, the thought of going to an exercise class is better than actually doing it and only around 18% of gym membership holders attend on a regular basis.
For this reason, it is reasonable to assume that some scheduled attendees won't show up to your class when they have scheduled to. While your more popular classes might be receiving more requests than the class can physically hold. This is where Smoothbook's waitlist feature comes in handy.
Waitlists are an important part of any modern scheduling system and not all systems include waitlists. A waitlist allows you to place your clients on hold when a popular class is fully booked so that they are ready to be placed into the class when an already booked client cancels for whatever reason.
Should spaces for your classes become available, then the saved data can be used to contact a potential client in order to inform them that space has become available. This includes the option to add them in the class attendee roster should they wish it.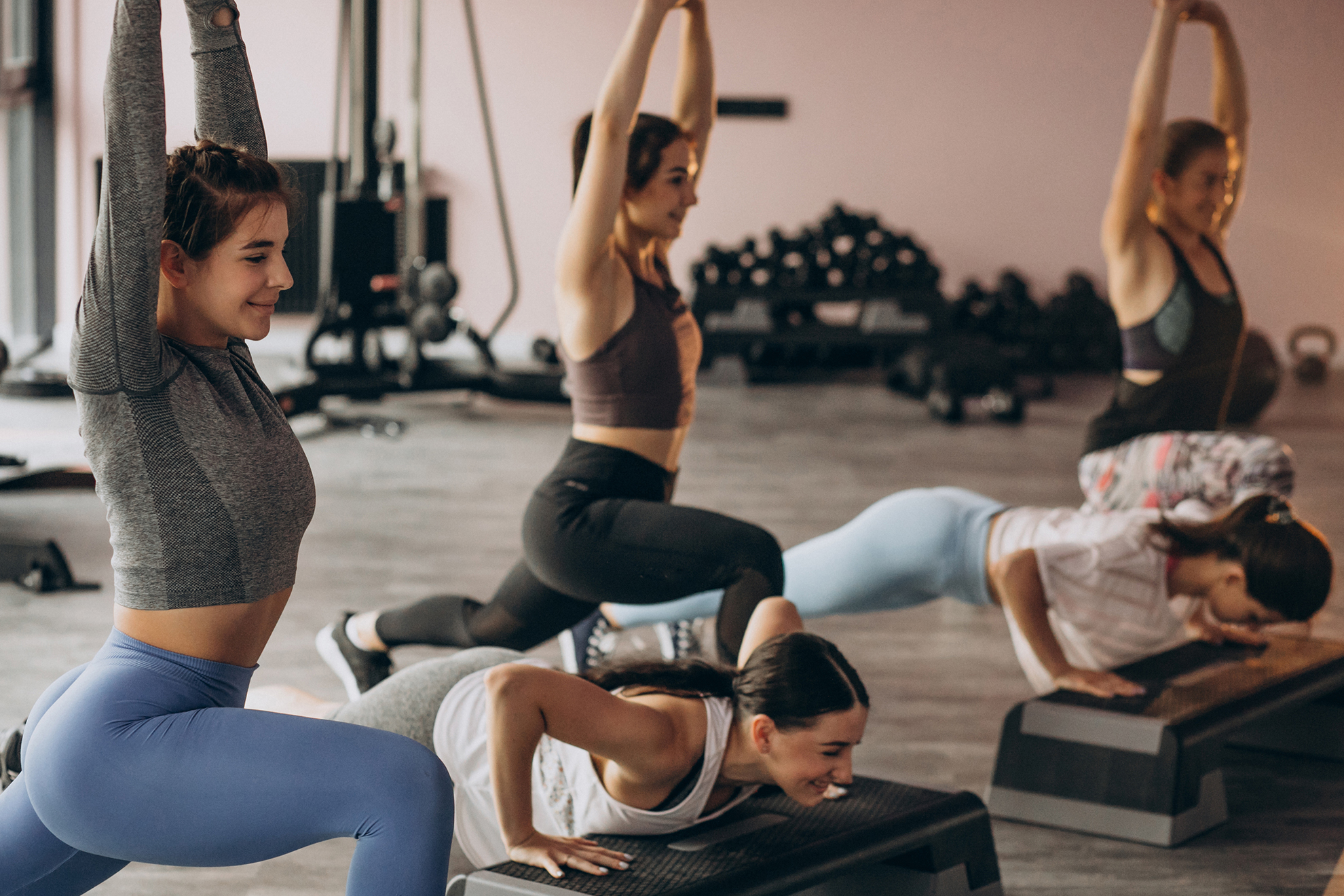 Market Your Business: Newsletter and Social Media Integration
We aim for Smoothbook to be much more to your business than just a fitness booking system. You can promote your business with introductory classes, memberships and class passes, but Smoothbook does more than that.
Your fitness classes are your business and, for any modern business, it is essential that it develops an online digital presence in order to maximise potential reach to its target audience. Digital marketing is one of the most effective tools for doing this and Smoothbook is fully equipped for marketing integration with the most popular social media and marketing platforms.
These include:
Facebook
Twitter
LinkedIn
YouTube
MailChimp
Social media integration also allows your clients to pay for any scheduled events such as charity events, private classes or exhibitions directly from your social media page. This makes it fast and easy for both you and them, with options to accept full or partial payment.
Should they wish it, you can add your customers to MailChimp newsletters automatically and you can add links to your Facebook, Twitter, Instagram, Linkedin and Youtube profiles in every email that is sent from Smoothbook on your behalf.
This ensures that whatever your social media and digital marketing campaigns entail and whatever platforms you choose to use, then your clients will always be fully informed of any changes, news or promotions concerning your fitness classes which is why 91% of businesses utilise social media as an advertising platform.
Email newsletter marketing alone is an excellent method of boosting business with an increased click-through rate of almost 4 times that of a simple call to action while social media has almost double that of CTA.
Additional popular software packages such as Zoom, Stripe and Google can also be integrated into your customised Smoothbook package with additional joining links and payment options.