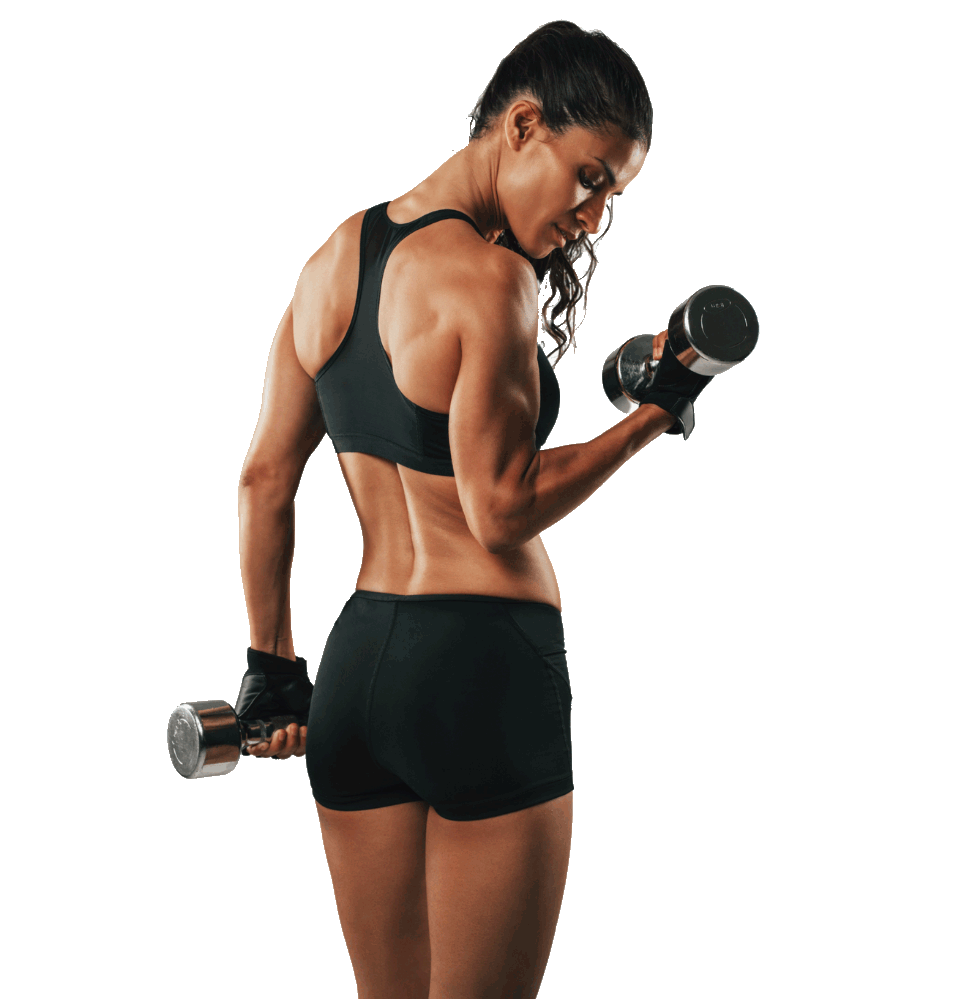 This System Was Specifically Designed for You and Your Students
The result of collaboration between small business owners, investors, and an experienced web developer, Smoothbook brings fitness class booking software into the 21st century. Dismayed at the existing methods of online booking, something new was needed and Smoothbook is the answer.

FITNESS-SPECIFIC BOOKING SYSTEM
Designed with the needs of your students in mind, and with your Fitness classes at the center of it.

SOCIAL MEDIA NATIVE INTEGRATION
Even though disconnecting from daily life is key… You should stay connected outside class! Integrate your Booking System with Social Media.

REMOTE CLASSES FROM ANYWHERE IN THE WORLD
A worldwide pandemic has taught us to stay connected even when afar. Smoothbook Fitness Booking Software is fully integrated with Zoom to support Remote Classes.

FREE ACCESS, ANYTIME, ANYWHERE
The system is unlimited and completely free and is supported by carefully placed advertising in the booking calendar.

EASE OF USE AND SUPPORT FOR YOU AND YOUR CLIENTS
Built from the ground up based on the feedback of fitness centers from all over the world.

HIGH CUSTOMISATION AND QUALITY
Your brand, Your studio, Your fitness class booking system. Customise the logo, brand colors, emails, and more!

SUPPORTS ALL SIZES & WAITLIST FUNCTIONALITIES
From the smallest studio to the largest establishment, Smoothbook will be at your service!

DIGITAL INTEGRATION TO LEVEL UP YOUR GAME
Zoom, Stripe, Google, Social Media, you name it! Smoothbook will work seamlessly.
FREE FITNESS SCHEDULING SOFTWARE
The optimisation of Smoothbook means it is able to handle hundreds of thousands of bookings per month.
Not many systems allow your customers to book more than one appointment at one time. Think about it: your customers do not want to book one class, complete booking, pay, receive a confirmation email, etc. and then repeat the process for each of the next three weeks that they want to book your fitness class.
Should a client be satisfied with your class then Smoothbook facilitates recurring payments for specific classes rather than making it necessary for your client to navigate through every class you have to offer in order to find the one they like. Blanket passes not only force clients into paying for something that they don't want or need, but they are an inefficient business model for your classes.
Additionally, for clients who feel that membership or a pass might be too much, Smoothbook can apply discounts across multiple classes such as ten for the price of eight, for example. This will satisfy any clients who might only want to attend for a brief period or temporarily while giving you the chance to show them all that your class has to offer; which gives you the potential to gain repeat customers.
Do you want to know more about how Smoothbook can help your business? Keep reading!
This System Was Specifically Designed for You and Your Clients
The Smoothbook platform is fitness class management software that has been built from the ground up based on the feedback of fitness centers from all over the world and there are hundreds of fitness professionals who use Smoothbook every day. Your clients will love the access to view the availability of specific class schedules and their HIIT, CrossFit, Personal Training, etc. classes online themselves at any time of day.
Because of its quick and easy interface, you can enjoy the extra time that Smoothbook will save while you focus on the more important things that you need to be doing such as planning classes, teaching them, and taking time for yourself. 
Additionally, there are many other features to help you connect with your clients and grow your business since Smoothbook is built specifically for classes. For example, your students can book multiple HIIT classes with you at the same time instead of completing the booking process for one appointment and repeating it every other time they'd like to book: not many systems accommodate this type of booking.
Unlike most online booking systems, Smoothbook facilitates multiple bookings by each one of your clients for a series of fitness sessions rather than just one or two per week through a tedious and repetitive process. Your clients don't want to search, book, pay, and confirm every time they want a class as they would much rather save time by having the option to pay for the multiple fitness classes that form their routine.
Upon booking fitness sessions and then paying for them up to six weeks in advance, your clients will automatically receive a payment receipt that summarises their schedule via their provided email.
Advanced Fitness Class Scheduling and Management
All booking software is different, each with its own pros and cons, but most of them are limited to basic features that just don't cut it when applied to multiple scheduling uses.
When using booking software, some questions you might have are:
Can I schedule the organization closed or individual instructors time off?

Can I easily block one class from being booked?

Can I stop students from canceling their appointments just before the class?

If I have a popular class can I prevent people from booking six months in advance?
With Smoothbook, the answer is a resounding "yes" to all of these questions.
The pride of Smoothbook is its schedule management system that is far superior to other standard systems in use by fitness classes and gyms. Some of the key features of Smoothbook's scheduling include:
Business and instructors availability management

Individual class booking control

Cancellation options

Booking time management
Smoothbook allows you to insert these dates so that clients cannot schedule classes for them or get confused as to when specific classes are available.
Sometimes it might also be necessary to block a single class from being booked by your clients and classes in your schedule can easily be assigned booking availability. Time limits for these classes can also be applied, such as blocking an overbooked class or from further being booked by clients for up to six months.
Smoothbook enables you to prevent customer cancellations for up to 30 minutes before commencement which means you aren't left out of pocket.
Offer Your Fitness Classes Online with Zoom
Smoothbook is a verified Zoom partner, meaning the system was rigorously tested before being accepted by Zoom. Smoothbook works seamlessly with Zoom by simply connecting your Zoom account to Smoothbook and specifying which fitness classes you'd like to make available online. Both you and your clients will receive joining links in your confirmation emails and you can retrieve the joining links through Smoothbook as well.
This extra feature and ease of use means that Smoothbook is unrivaled when it comes to booking software for fitness centers that can get people through a pandemic. We also continue to offer online classes as restrictions ease and people are still a little apprehensive about returning to the studio in person. This ensures that you can still offer the same excellent service to all clients no matter their health status, location, or beliefs.
Connect and Communicate With Your Students via Newsletter and Social Media
We aim for Smoothbook to be much more to your business than just a fitness booking system. You can promote your business with introductory classes, memberships, and class passes, but Smoothbook does more than that.
Your fitness classes are your business and, for any modern business, it is essential that it develops an online digital presence in order to maximize potential reach to its target audience. Digital marketing is one of the most effective tools for doing this and Smoothbook is fully equipped for marketing integration with the most popular social media and marketing platforms.
These include:
Facebook

Twitter

LinkedIn

YouTube

MailChimp
Social media integration also allows your clients to pay for any scheduled events such as charity events, private classes, or exhibitions directly from your social media page. This makes it fast and easy for both you and them, with options to accept full or partial payment.
Should they wish it, you can add your customers to MailChimp newsletters automatically and you can add links to your Facebook, Twitter, Instagram, Linkedin, and Youtube profiles in every email that is sent from Smoothbook on your behalf.
This ensures that whatever your social media and digital marketing campaigns entail and whatever platforms you choose to use, then your clients will always be fully informed of any changes, news, or promotions concerning your fitness classes which is why 91% of businesses utilize social media as an advertising platform.
Email newsletter marketing alone is an excellent method of boosting business with an increased click-through rate of almost 4 times that of a simple call to action while social media has almost double that of CTA.
Additional popular software packages such as Zoom, Stripe, and Google can also be integrated into your customized Smoothbook package with additional joining links and payment options.
Smoothbook Fitness Class Booking Software is Free and Accessible: Supporting Our Users
We've witnessed firsthand the collapse of bookings for fitness studios as a result of Covid-19 and have been inspired by the fighting spirit of the people who keep moving on under exceptionally difficult circumstances. 
Because of this, we want to support people at this very difficult time by offering unlimited and free access to Smoothbook*. We wanted our offer to be ridiculously simple: the system is unlimited and completely free and is supported by carefully placed advertising on the booking calendar which you can be removed through a nominal subscription fee.
While this type of offer isn't unheard of, what sets Smothbook apart is that every single feature is available in the free version for an unlimited amount of time and is supported by unobtrusive ads that are placed at non-specific calendar dates. This allows us to continue to earn money on the system in order to offset the fee that you would usually pay and, in turn, keeps you in business through difficult times, right now and for the foreseeable future.
Easy for You to Set Up and Use, Lots of Help, Support and Community
We wanted to create a fitness class booking software that enabled you to set up your own fully functional calendar within five minutes of registering and we believe we've done an excellent job of it. From there, you can add and configure all of the additional features that you and your yoga students will love. Smoothbook provides loads of support for you as you get started: from our online help, email, and phone contacts to our friendly online community forums.
Should you decide to look up any information for yourself, our extensive knowledge base can help with almost every aspect of Smoothbook, including:
Getting started; basic setup, payment options and booking.

Calendar customization; labels, translations and forms.

Calendar integration; WordPress plugin help, services/resources and Facebook.

Calendar settings; payment options and waitlists.

Charging for appointments; promotions, packages and memberships.

Events and workshops; how to charge for and schedule events. 

Integrations; Zoom and Google Calendar integration. 

Scheduling; manage shifts, appointments and time slots.

Settings and configuration; memberships, subscriptions and payments.

Setup; booking management, resources and adding calendars to websites.

WordPress integration; plugin help and WordPress posts. 
On top of the expected communication channels and help topics that are available to you, a human-monitored, reactive live chat interface is also waiting to answer any queries that you might have. 
Your Brand, Your Center, Your Fitness Booking Software
Other important features can also be configured in accordance with requirements, such as booking forms and terms and conditions, both of which are subject to change at any time owing to company policies, legal compliance, or external factors such as a viral pandemic.
Smoothbook is hugely customizable and allows you to: add your logo to the booking calendar and match the colors to your brand and website, tailor all of the emails to your yoga students and even change any of the wording as you like. Emails could be customized for one group of students over another such as for different fitness classes like HIIT, Spinning, Zumba, and much more.
Should your establishment cater for multiple businesses then the use of custom logos can also help to see which studio is currently logged into the system at any given time, reducing confusion and the potential for unauthorized access and scheduling mix-ups.
Gift Certificates
Gift certificates can be purchased in advance and given as a gift. These are excellent for attracting new clients that might use the certificate and then decide to stay as a member or book further classes.
Most large chains offer these kinds of payments since they generally see large sales over holiday periods, which can help to build brand awareness as well as allowing you to attract more customers. Smoothbooks is packaged with a gift certificate feature that allows full paid access to your classes or, alternatively, can provide discount codes.
By paying in advance, a customer can order a gift certificate that grants a recipient access to a specific class or membership option that can be redeemed at your business. 
Multiple Instructor Scheduling with Different Access Levels
Smoothbook is in use by many independent fitness instructors, but also by large gyms and fitness studios that may have upwards of twenty instructors. You can designate access levels to your instructors so that they can only manage their own schedules and classes. You can create 'agents' – general administrative staff and receptionists who can create and manage appointments that they take over the phone but who have limited access to the rest of the system.
Given that most classes or gyms will employ more than one person, Smoothbook has been designed to allow access to multiple users that might include yourself, instructors, administration employees, and management. With data protection protocols and procedures in mind, user access rights and authorities can be assigned so that only the relevant personnel have access to confidential information.
By implementing role-based access control (RBAC), you can rest assured that only users to which you have assigned the necessary access rights can see information that is relevant to them. In addition, access control also allows you to see who has accessed which part of a system at any given time through the use of access logs and log-on activity.
Each Smoothbook user can be assigned a username, password, and privilege setting that allows them access only to what they need to know. For example, instructors can log on to their own accounts in order to manage their classes and schedules only. While receptionists can schedule phone bookings for your clients without access to privileged information.
User access management acts as a safeguard from unauthorized access where sensitive or confidential data is a priority. Such data includes personal names, addresses, and phone numbers, but where safety is concerned could also include sensitive medical information about your clients such as being epileptic, prone to heart conditions, or limited physical ability.
Waitlists
Waitlists are an important part of any modern scheduling system and not all systems include waitlists. A waitlist allows you to place your clients on hold when a popular class is fully booked so that they are ready to be placed into the class when an already booked client cancels for whatever reason.
Should spaces for your classes become available, then the saved data can be used to contact a potential client in order to inform them that space has become available. This includes the option to add them to the class attendee roster should they wish it.
Integrated Support for Workshops and Events
Workshops are very popular in the fitness world and you can offer them easily with Smoothbook, including whether you'd like people to book the whole workshop or individual appointments when they reserve.
You know the benefits of personalised training, posture correction, reps, and we know the benefits that a specialized fitness online booking system can bring to your business.
While many customers may simply call to make appointments, confirm attendance at events or enquire about upcoming workshops, most people these days would rather be able to quickly and easily connect using a social media platform or some other digital interface.
Additional popular software packages such as Zoom, Stripe, and Google can be integrated into your customized Smoothbook package with additional joining links and payment options for any extra events and workshops. Zoom is able to connect with Smoothbook very easily and the interface automatically sends out joining links to user emails but can be configured for use with Facebook, Twitter, LinkedIn, and YouTube with features such as Book Now buttons.
Stripe is one of the most secure online payment providers currently available and is quickly becoming a recognized alternative to PayPal and can be integrated into any extra workshop or event messages with full or part payment options available.