Health And Wellness Scheduling Software
Keep Your Customers Healthy With Our Health And Wellness Scheduling Software
As a health and wellness business, your primary duty is to empower your customers to take better care of their health. Whether you focus on a specific area of health and wellness, or you offer a wide range of services under one roof, you will need an online scheduling software to help make bookings simpler.
With Smoothbook, easy booking is the way. Our software is a trusted, fully integrated, dependable solution for businesses large and small. We are the number one choice of many dentists, chiropractors, and wellness gurus. With Smoothbook scheduling software on your side, your business is bound to grow – and your customers will be healthier.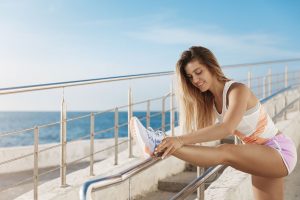 All Types Of Health And Wellness Businesses Use Smoothbook
You might be wondering whether our scheduling software is suitable for your needs or your business type. The answer is certainly a resounding yes. After all, we are the go-to software choice for all types of health and wellness businesses out there. We are the favourite of a huge number of health businesses and wellness and fitness businesses too, so whatever service you offer, you can be sure to benefit from using Smoothbook's services.
With a particular focus on your industry, you can be sure that we are capable of delivering exactly what you need. We are well-versed in managing clients of your industry, so we know exactly what you need – and we deliver it, every time.
Maintain And Prioritise Your Customers' Health
As a health and wellness business, your main goal and reason for being is to help your customers in maintaining and prioritising their own health. This is going to be a lot easier, and a lot more successful, if you make it as easy as possible for them to book in with you. That's why using our online scheduling software is not only a good business sense – it could also help in improving the health of those you care for.
With your customers' health being managed and sessions being booked all in one place, you are going to be able to grow your business much faster.
Designed For Businesses Of All Sizes
Our software is used by businesses large and small, so whether you are in the early stages of your company's growth or you have been around for a while, you can count on our software to help you grow even further.
Smoothbook's health and wellness scheduling software is equally adept at managing the few bookings of a young business as the many bookings and demands of a larger business. Whatever size your business is currently, use our scheduling software to make everything easier – and increase the chances of getting even more bookings in future.
PLUS – with our 'pay as you grow' service, you are always going to be getting a very strong return on your investment.
Simple To Use – But A Lot Going On Behind The Scenes
Although our software is incredibly easy to use, that doesn't mean it is simple in what is being offered. In fact, there is a lot happening behind the scenes when you use Smoothbook's health and wellness scheduling software. On the face of it, the user interface is so straightforward that any of your employees, and all of your customers, will be able to make use of it right away. But behind all that, the software is working hard to collaborate and integrate everything together for you, so that you have access to everything you need in one place.
Looks can be deceiving – and with our scheduling software, you are getting a simple to use suite that delivers on every front, every time.
Advanced Features
Sure, there are a lot of scheduling software choices out there for you to look into. But not all of them will offer the many advanced features that you will come to know and love as hallmarks of the Smoothbook way. These advanced features include:
Advanced payments management – so you can offer sessions, memberships and discounts all in one place.
Zoom integration – for webinars with your clients and customers.
Group bookings.
Pay as you grow.
Recurring bookings – perfect for those six-monthly dentist appointments.
Branded software – so your customers know exactly who they are dealing with.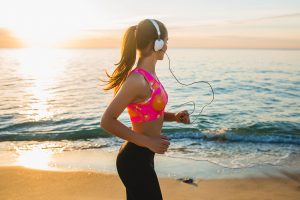 Full Scheduling, Waitlists And More
With this scheduling software, you really are getting a full scheduling suite. That means nothing missing and nothing extraneous, and an entirely complete and integrated service right at your fingertips. We even offer a fantastic waitlists service, so once your business starts getting so popular that you have too many bookings, the system even offers a way to deal with that. This is a common situation for those who start using Smoothbook, so it's something to be aware of!
Plus, you can use this scheduling software as your marketing suite as well – with the ability to easily send out newsletters and integrate everything with your social media channels. There is just no doubt that your business will soon grow to record levels.
Manage Deals, Discounts & Feedback
Once you get the ball rolling on your business, you are probably going to be offering deals and discounts from time to time. These can be a very effective way to get people through the door, and it can mean that more people are likely to book a session online. With this scheduling software, you can easily manage all that from the same place.
At the same time, when you run into feedback from your customers, you can manage that all here too. As you are starting to see, this health and wellness scheduling software really does do it all in one easy to manage piece of software!
If you are looking to help more people by growing your business, you are going to need the appropriate health and wellness scheduling software to help you along. Why not get in touch with our friendly team at Smoothbook today? We will be more than happy to discuss your needs with you.