Medical Office Appointment Scheduling
In the medical industry, booking is an essential aspect of the patient-specialist dynamic. Therefore, whether your medical office enjoys a trickle or a steady stream of patients daily, medical office appointment scheduling is crucial to your effective functioning. With data indicating that there are only 2.8 doctors per 1000 people in the UK, appointment scheduling is even more essential to ensure that patients can access your services despite shortages.
Smoothbook- Your Ultimate Medical Office Scheduling Software
Drive your practice forward with quality appointment scheduling software that streamlines your entire day.
Simple, easy-to-use, and feature-rich, Smoothbook aims to revolutionise the medical industry as a leading appointment scheduling solution. It's a complete medical practice management and billing software that fits your private practice's or billing service's needs.
Chiropractors, dentists, orthopaedists and other professionals in the medical industry need to see several patients as part of their practice. Patient scheduling is a balancing act.; on the one hand, you want to maximise your team's productivity by attending to as many income-generating patients as possible. On the other hand, you dread extended patient wait times because you want to maximize satisfaction by giving each patient the attention they deserve. Attending to your patients promptly is vital to your patients' well-being and your establishment's reputation. Smoothbook provides you with the flexibility needed to manage your busy practice effectively.
How Smoothbook Streamlines Medical Office Appointment Scheduling
Smoothbook introduces a broad range of perks that make it a must-have appointment solution for your medical practice. Some of these include:
Gives Patients More Flexibility With Secure Medical Office Appointment Scheduling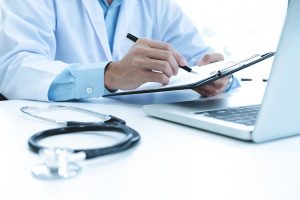 Modern-day patients love online booking, and the practice is becoming increasingly common. According to the National Health Service (NHS) England's 2019 data, 14.9% of patients said they booked appointments using an online service, a 2.0% increase in online booking compared with 2018. As such, allowing patients to self-schedule is the way to go nowadays. You save yourself the hassle of making multiple phone calls since patients can book, alter, or cancel their medical appointments from their phones, tablets, and computers, providing a better service experience.
Keeps You Informed
New appointment bookings or any changes made to an appointment status reflect quickly in your scheduling calendar, keeping everyone aware of the current situation.
Offers a Clinical Scheduling Solution
Your clinic undoubtedly needs a reliable team of professionals to help you provide value to clients. Therefore, your clinic can use Smoothbook for various reasons ranging from providing appointment booking services for patients to managing scheduling for your resident doctors. Although Smoothbook is a medical appointment software, your hospital can use it as a staff management tool to organise patient care and staff rotation availability. Therefore, you can know at a glance whether you'll need extra staff to help you out during holidays and staff sick days.
Reduces or Eliminates Patient No-Shows
Deserted waiting rooms are a sight you and any other medical practitioner don't want to see. Therefore, by using this medical office scheduling software, you can ensure that your schedule is fully booked all the time. Even if cancellations do happen, you get to replace those clients with available patients who can readily monitor your real-time availability. Also, you can send automated appointment confirmation reminders and emails, making your patients less likely to miss appointments.
Recurrent Medical Scheduling
Meetings between you and your patients rarely finish after one-off appointments. Therefore, you need a reliable medical office patient scheduling software that offers clients an online 24-hour service to book recurring appointments on particular dates. After installing Smoothbook on your website, your patients can look forward to unlimited access to book, reschedule, and cancel appointments. This way, they enjoy complete flexibility in managing their schedules.
Reduced Operating Costs
Your clinic can enjoy lower operating costs due to improved staff efficiency and streamlined medical office appointment scheduling.
Smoothbook's Features Guarantee Optimized Medical Office Appointment Scheduling
Designed For Individual and Group Booking
Smoothbook is excellent for group and individual booking. You can easily export, see and communicate with individual patients. Clients can also book, pay for, and confirm multiple appointments at once.
Accept Payments Online
Enjoy advanced payment management using this medical office patient scheduling software. Smoothbook offers integration with PayPal and different payment options to customers. Therefore, you can quickly accept payments online and offer bulk discounts, gift certificates, gift coupon codes, and more.
Full Integration With Stripe, Zoom, Google, and Mailchimp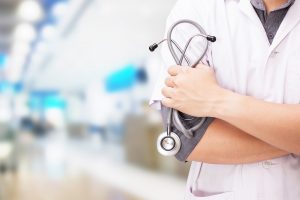 Integrations are critical in the current business environment because companies use varying software solutions to yield the best results. You can integrate Smoothbook with Mailchimp, allowing you to automatically add clients to your Mailchimp newsletter lists and boost your email marketing efforts. Smoothbook is also a verified Zoom partner, so you can integrate with this increasingly essential video and audio-conferencing solution if need be. You can also incorporate Smoothbook with Facebook and Google Calendar.
Massively Customisable
Enjoy full customisation options, allowing you to personalize your terms and conditions, customise your booking calendar and emails, as well as your booking and registration forms as you like.
Organizations of Various Sizes Can Use It
Smoothbook can handle thousands of monthly appointments for your clinic, irrespective of your size. It's also accessible to you wherever you are in the world.
Mobile-Friendly
Mobile-friendly solutions are necessary nowadays because mobile continues to dominate in business. A reported 76% of clients use mobile devices to schedule appointments. Smoothbook is a mobile-friendly option that allows your customers to schedule meetings from the comfort of their mobile devices, making you a convenient choice for more patients.
Data Protection
Smoothbook is a London-based limited company, so all your data is protected by the UK data protection act.
Why Choose Smoothbooks As Your Medical Office Appointment Scheduling Solution?
Smoothbook is more than your average booking software, helping you fulfil several other needs that boost your practice. Enjoy the benefits of business promotion, better time management, and greater connection with customers using this trusted appointment scheduling solution.
Reach out to us today at https://smoothbook.co/tour/ to get started.